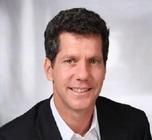 Phone: (949) 922-9796
Email:  mwaterman@auctuslaw.com
Fax:     (949) 548-1799
Matt Waterman specializes in venture capital and other private equity and debt financings, mergers and acquisitions, software/technology licensing, and general corporate counseling. Matt has over 20 years of experience advising emerging growth and middle market companies. Prior to joining Auctus, Matt was a partner at Corporate Counsel Group LLP and the managing attorney of General Counsel Partners, Inc., boutique law firms focused exclusively on corporate and technology transactions.  Matt began his business transactions law career at the national law firm of Brobeck, Phleger & Harrison where he advised emerging growth companies on corporate law matters, including private and public financings, mergers & acquisitions, securities law compliance and corporate governance. Prior to practicing corporate law, he was a litigation associate at the national law firm of Robins, Kaplan, Miller & Ciresi.
Matt has also served as the General Counsel of a number of emerging growth companies in Southern California, including Alteer Corporation (an electronic health records software company), Octave Software, Inc. (a content management software company), ThinkTank Holdings LLC (a technology incubator and venture capital fund), and InTouch Communications, Inc. (a telecommunications company).  He has also held operating roles at some of the above companies, including serving as the Vice President, Corporate Development at ThinkTank and the de facto CFO at InTouch Communications.
Before his career in private practice, Matt served as a judicial clerk to the Honorable Ronald S.W. Lew of the United States District Court for the Central District of California.
Education:
University of California, Berkeley School of Law (Boalt Hall), J.D., 1991
Arizona State University, B.A. in English Literature, Phi Beta Kappa, summa cum laude, 1987
​
Bar Admissions:
California

Phone: (949) 302-5422
Email:  cexon@auctuslaw.com
Chase Exon brings a decade of experience as both a provider and a consumer of legal services. He began his career at O'Melveny & Myers LLP with a focus on mergers & acquisitions, corporate finance, and general corporate law. In addition to multiple high-profile public deals, he managed several "aqui-hire" transactions for a major web-service provider and other technology tuck-in transactions.
Chase left O'Melveny after cofounding a sports-analytics startup, Vantage Sports Inc. Throughout the life of the company, he served as its president, chief financial officer, and general counsel.
After Vantage Sports, Chase joined Conexant Systems, Inc. as its General Counsel. Chase served in this role with Conexant, a multinational semiconductor and software company, until the closing of its acquisition by Synaptics Incorporated.
Chase joined Auctus in July 2017.  He represents both startup and established companies in a variety of industries, including SaaS licensing, software development, manufacturing, design, and professional services. His practice focuses on general corporate services as an outside general counsel, as well as mergers and acquisitions and financings, providing clients with practical advice in complex transactions.
Education:
University of Virginia School of Law, J.D., 2009
University of California, Berkeley, B.A., 2002
​
Bar Admissions:
California